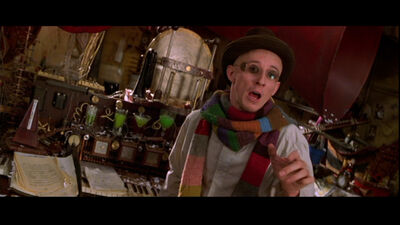 Satie
is the piano player for the Moulin Rouge's new play, 'Spectacular' and he works along side
Christian
, their new writer, after Aundre left because they asked him to work with
Christian
after hearing his poetry. Satin was one of the many people on stage at the end, Singing '
Come What May (Reprise)
' while they were trying to save
Christian
from getting shot by
The Duke's
gard. He wasn't present for when
Satine
died, he was on the other side of the curtian for that moment. It never dose really say if he is married and or dating. Therefore no one knows for sure if he has any wifes or girlfriends. He has no hair, his eye color is blue, his skin color is peach, sortta on the ligher side. His occupation is a piano player at the Moulin Rouge. Satie was played by the male actor Matthew Whittet.
Ad blocker interference detected!
Wikia is a free-to-use site that makes money from advertising. We have a modified experience for viewers using ad blockers

Wikia is not accessible if you've made further modifications. Remove the custom ad blocker rule(s) and the page will load as expected.